Culture Competency, Accessibility, & Quality Care
Texas TeleTherapy
About
WE'RE MORE THAN AN ONLINE CLINIC!!!
OUR VISION Psychotherapy was predominantly founded upon Western and European philosophies that may have blind spots when it comes to providing culturally competent services. Moreover, there are many different wellness models around the world outside of this traditional model of psychotherapy. The mission of Wellovation is to support efforts towards a Globalized Mental Health Market in which wellness models from around the world can compete, cooperate, and innovate thereby increasing accessibility to more culturally appropriate services. OUR MISSION To support efforts toward a Globalized Mental Health Market, Wellovation has started with the simple task of providing culturally competent psychotherapy services online and across Texas. We do this by 1) taking good care of our clinicians so they can take better care of you and 2) having clinicians actively participate in professional staff meetings aimed at growing the clinical and cultural competency of the therapist you are seeing. By taking this approach, we hope to provide access to top tier psychotherapy 100% of the time. COMMUNITY SERVICE Wellovation aims to always be actively involved in charitable programs. Currently, Wellovation has its own charitable program called "I AM"; Short for Increase Accessibility to Mental Health. I AM takes donations as well as $1 from all Wellovation therapy sessions and puts it into free mental health services to those in need. EASY ACCESS Lastly, Wellovation provides a fast and simple user interface that allows for ease of access to your confidential and HIPPA compliant telehealth appointments. FOR CLINICIAN PROFILES, PLEASE COPY/PASTE THIS URL: https://linktr.ee/Wellovation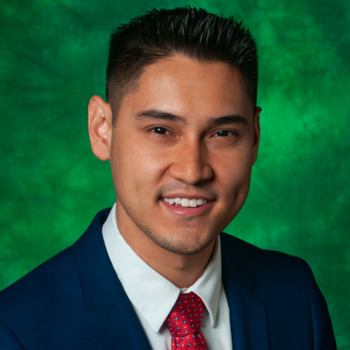 John Amundson , MA, LPC
Clinical Director
Services
Anxiety
Depression
Trauma
Cultural and Systemic Oppression
LGBTQIA+
PTSD
Mood Disorders
Personality Disorder
Relationship Issues
Body Image Disorders
Self Esteem
Parenting
Child or Adolescent
Separation Anxiety
Approaches
Contextual Model
Humanistic Therapy
Existential
Person-Centered
Gestalt Therapy
Integrative Therapy
Mindfulness-Based Cognitive Therapy (MBCT)
Cognitive Behavioral Therapy (CBT)
Insurance Accepted
BlueCross and BlueShield
Optum
United Healthcare
Private Pay
Fees
LPC-A Sliding Scale: $50 - $125
LPC Sliding Scale: $75 - $150
In-home Therapy (Northwest Dallas): $150 - $250
Location
Virtual services accross Texas.
Wellovation LLC
Carrollton, TX 75006